About 108 Central Military Hospital
Military Central Hospital 108 was established on April 1, 1951. The hospital has successfully completed its tasks by experiencing two resistance wars against foreign invaders, the war to protect the Fatherland, and the period of renovation and national construction. Cure and care for the health of the army and the people, making worthy contributions to the military medicine industry, the country's medicine, and the tremendous joint victory of the whole nation. Today, 108 Central Military Hospital is constantly developing, regular, scientific, and modern; it is a general hospital, a deep specialty, the last line of the army, a national special-class hospital, a health care and protection facility for the most senior leaders of the Party, State, and Army. And Laos, Cambodia. Research Institute of Clinical Medicine and Pharmacy and provide postgraduate training up to the doctoral level.
Under the requirements in package 02: Renovating and adding glass walls, and automatic doors on the 1st floor, Faculty A7-C, A2-D, and basement steel structure B2; Construction of a clean room to expand the liver transplant area at Faculty B3-B
Indochina LFS Company carried out the construction of a clean room for liver transplantation.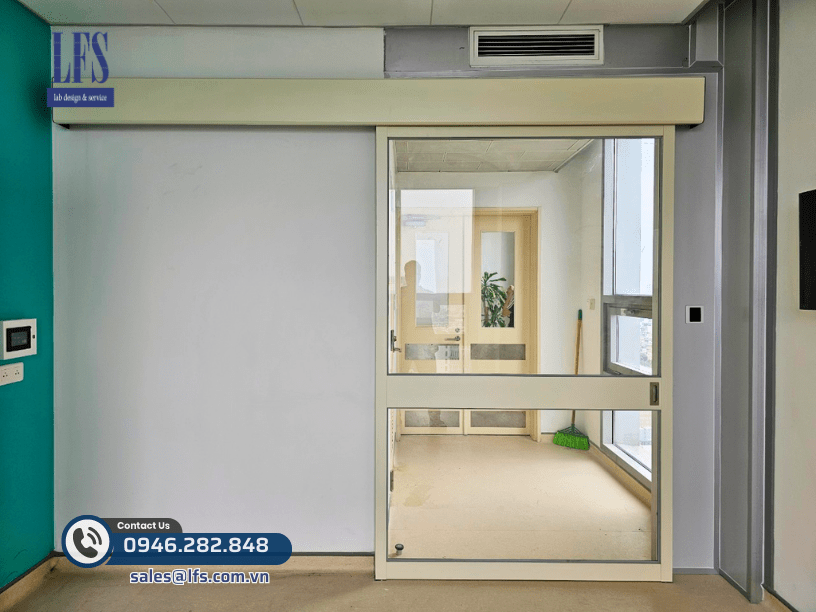 We are Indochina LFS, a unit specializing in consulting and installing clean launch systems for hospitals and research facilities. With a team of experienced technicians and a commitment to quality, we will accompany you to provide the optimal solution, ensuring safety and efficiency for your research process. Contact us now for the best advice and quote!
Dong Duong Furniture and Services Joint Stock Company is a leading unit in consulting design, manufacturing, and construction of laboratory furniture, laboratory tables, toxic fume hoods, accessories, and more prestige in Vietnam.
Let us help you